How the fundraising card program works
Your organization must enroll and purchase Kwik Trip, Inc. gift cards through the Kwik Trip Support Center. Sorry, but this program is NOT available through our stores.
Proof of your group's non-profit status will be required, or a W9 form if organization is not a non-profit
Car Wash Fundraising
Purchase Kwik Trip, Inc. 5-count Ultimate car wash cards for $20
Sell the car wash cards for $36 each
Your organization receives a $16 profit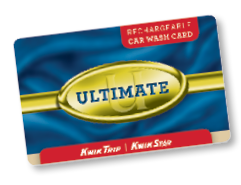 Gift Card Fundraising
Organizations purchase Kwik Trip, Inc. gift cards at a discounted rate, resell them at face value, and keep the profit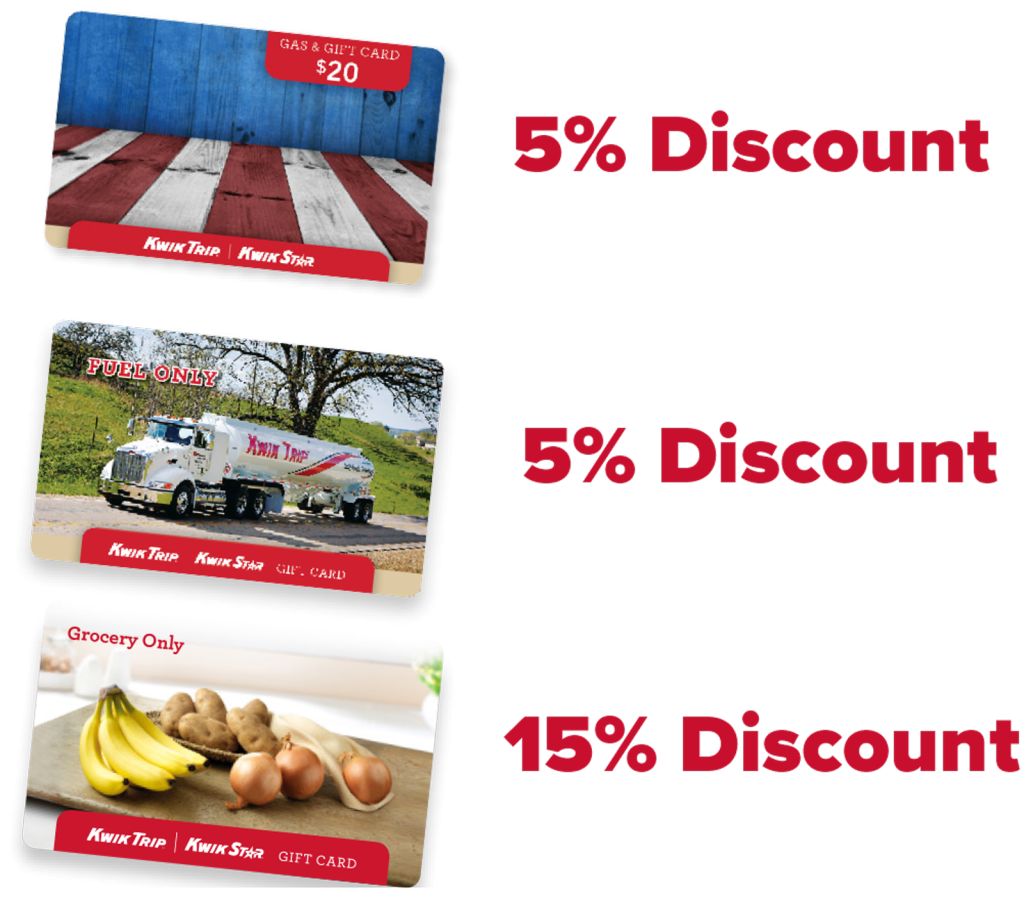 Items not eligible to be purchased with Grocery Only include fuel, tobacco, alcohol, gift cards, lottery/lotto, and stamps
*Kwik Trip reserves the right to change programs without notice
Already a fundraising member? Click here to log in.
There is one log in for both the car wash and gift card fundraising programs. If you have questions about your existing fundraising account, please contact our credit department at 800-305-6666 or email fundraising@kwiktrip.com
Log in to purchase gift cards
Pay by check
Print this form and return with payment.
Ready to enroll? Submit your application!
If you're interested in enrolling your organization in our fundraising program, either print and return the enrollment form below, or submit your application online.
What's a pre-sale?
Some organizations prefer to collect orders and money from supporters before purchasing their fundraising gift cards. This helps to ensure that there will not be extra inventory and funds are collected upfront. For your convenience, we also have pre-sell forms for you to use here:
FAQs?
Who can participate in the fundraising card program?

Any organization can participate, and it is free to join.

Can organizations purchase fundraising cards from store locations?

Unfortunately no. The cards must be ordered from the corporate office. When your account is set up you will be given a user ID and password so that you can place orders online. You can also place orders by emailing us at fundraising@kwiktrip.com.

Do you charge a shipping fee?

We offer free shipping for all fundraising orders.

What are the benefits of the ULTIMATE car wash, and what does it normally cost?

Undercarriage flush, presoak, high-pressure wash or soft foam wash, triple shine vehicle enhancer/cleaner, spot-free rinse and 95-second super dry. Wash amenities vary slightly by location. A 5-count ULTIMATE car wash card retails for $40.

What forms of payment are accepted?

Acceptable forms of payment are check or ACH checking account. With the ACH option, funds can either be withdrawn from the bank account you provide on the next business day after your order is shipped or 30 days after your order is shipped.

Where can fundraising gift cards be used?

The fundraising gift cards can be used at any Kwik Trip/Kwik Star location and its subsidiaries. They can be used at the pumps or for any in-store purchase, excluding financial services.

Is there a minimum order requirement?

There is no minimum order requirement.
Questions? Let's chat.