It's that time of year when everyone's making goals to hit the gym more or simply fold the laundry right away when it's done drying. 
Although, we do things a little different around here.
We've created recaps of your year, personally, with Kwik Trip. This will hopefully help you set more goals for the new year!
All those stats you might have been wondering about, like how many stores did you visit this year, or how many gallons of fuel you pumped, are all included in this email just for you. 
First, we start by reminding you how long you've been a Kwik Rewards member for with something that looks like this: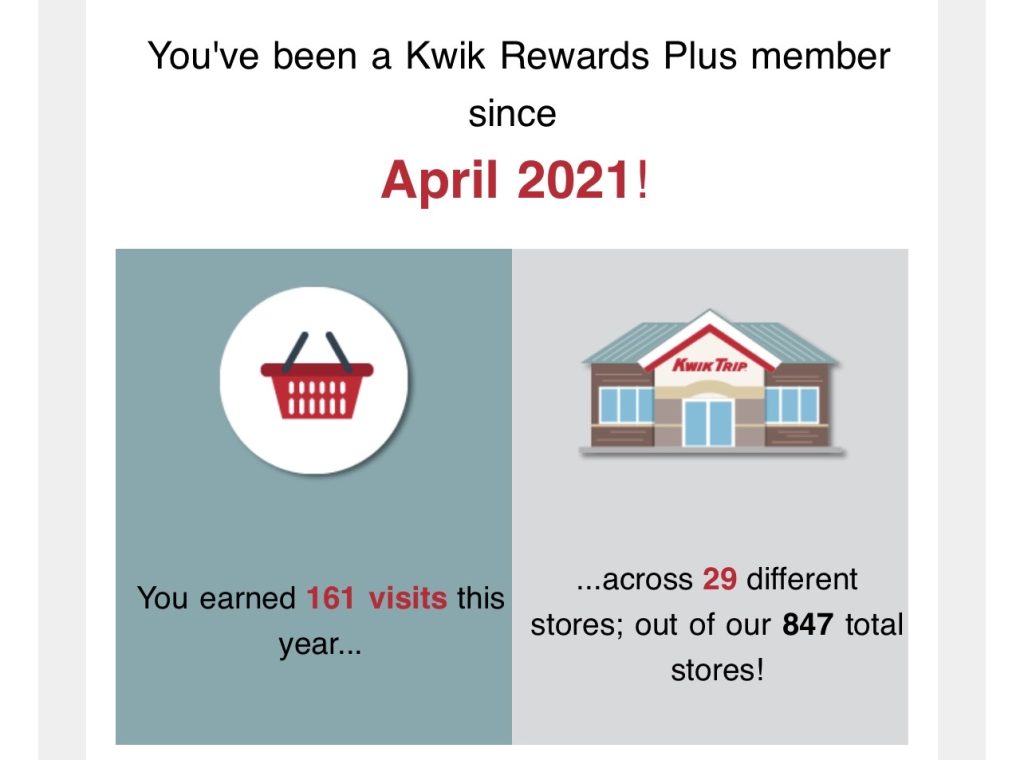 And how many visits you earned at different stores this year. How cool is that?
Scroll down and you'll find your "'Tripper" status!
This truly shows your commitment to us (thank you!)
Scroll a little further and you'll see some fun statistics about your purchases this year.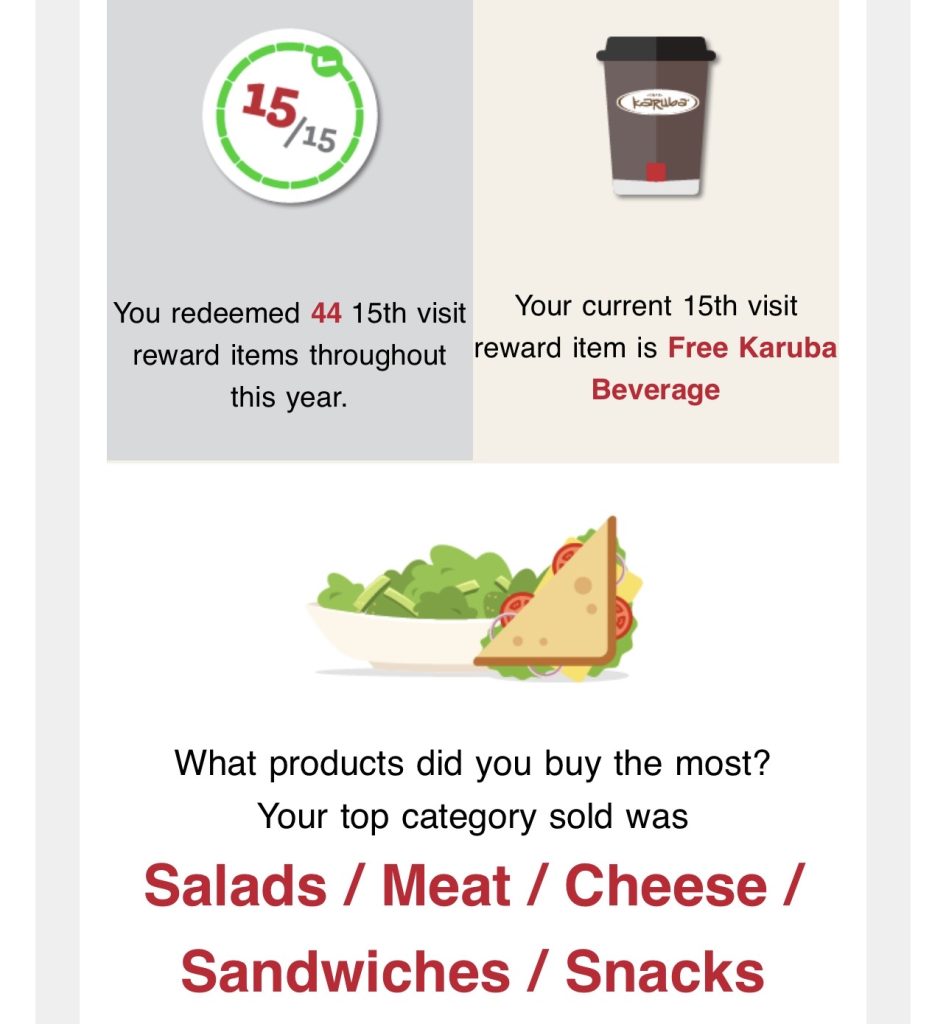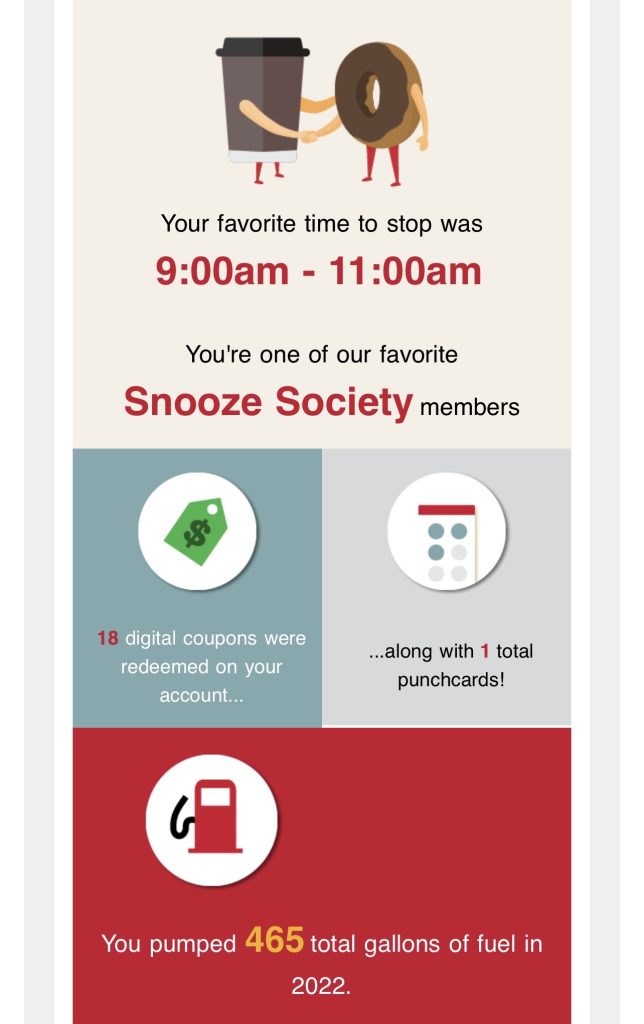 As a coffee lover myself, it's no surprise that my favorite time to stop was in the morning for a hazelnut coffee. 
But let's talk about the amount of gallons of fuel pumped this year! That statistic in itself blows my mind – just goes to show how much you travel and choose to fill up with us. 🙂 
Lastly, there's a full recap in one graphic of your year as a Kwik Tripper. This is where you screenshot it and brag to your friends and family about your loyalty (be sure to tag us @kwiktrip on social media!)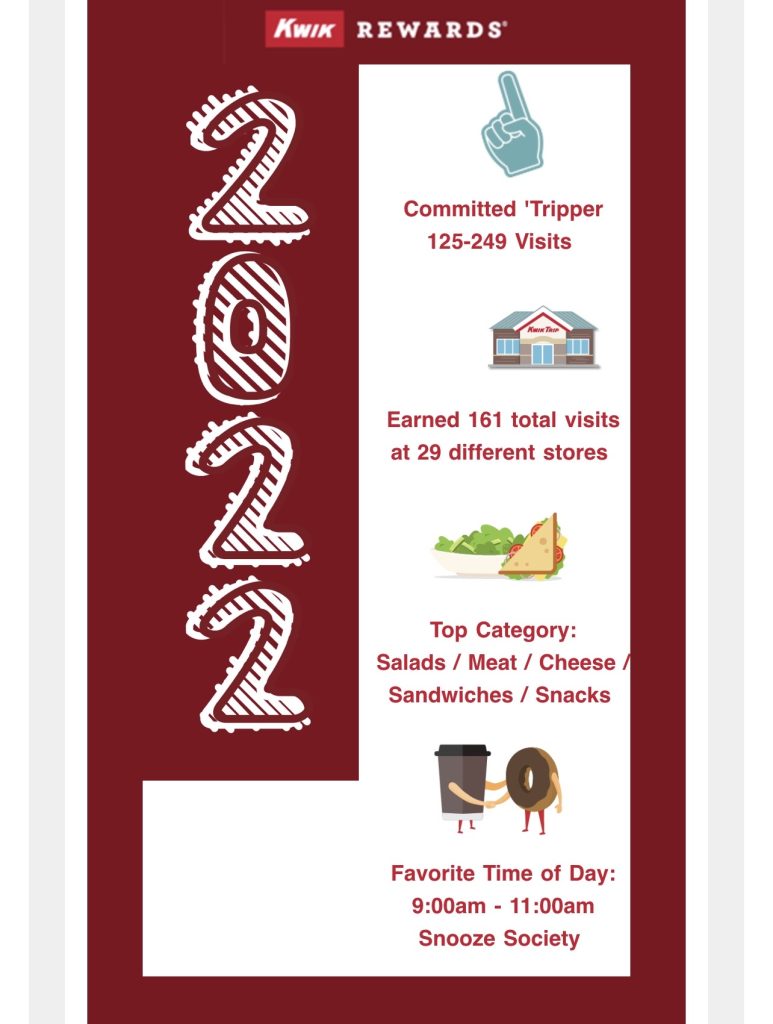 Happy New Year, Kwik Trippers. We hope this year is even better than the last. 🙂