If the Wisconsin Badgers are playing, Will Hazeltine is too, and the 21-year-old mellophone player is a proud member of the UW Marching Band.
Hazeltine is the first college student to team up with Kwik Trip under a NIL (name, image, likeness) partnership.
"Kwik Trip is just an awesome gas station," Hazeltine said.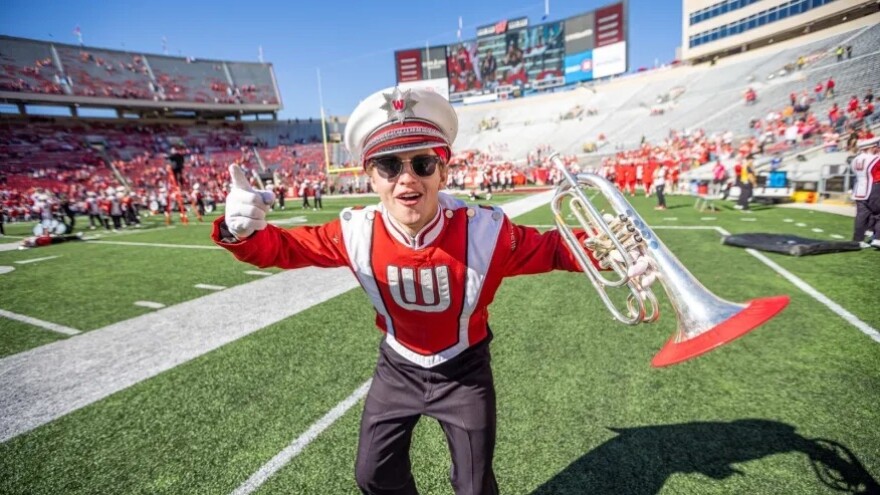 "It's really exciting for Will be part of this first partnership", explains Kwik Trip's Social Media Coordinator Hayden Knoll. "He's passionate about Kwik Trip and has a unique story and background. He will have all the creative freedom he wants, and we are excited to see what he does with it."
Hazeltine contacted Kwik Trip to inquire about a NIL partnership. The geological engineering major loves "everything Kwik Trip" especially Karuba Gold™ coffee.
He said he drinks two to three cups a day and even put together a spreadsheet ranking his favorite Kwik Trip Karuba Gold™ flavors. Hazeltine said he's eager to share his Kwik Trip love story online.
"Being part of that team expresses that whole Wisconsin attitude and mindset; it's pretty cool," he added. "To me, Kwik Trip is as much Wisconsin as the Green Bay Packers are, UW-Madison is, cheese and milk. You think of Wisconsin, as someone from Wisconsin, I think of Kwik Trip. It's pretty awesome to be a part of that now."