As the confetti was still falling at the Fiserv Forum in the wake of the Milwaukee Bucks winning their first championship in 50 years, two Wisconsinsites decided that it wasn't going to just be the basketball team that received a ring this year.
The only difference for Erick Frey and Julia Framstad is that theirs would be coming in a Kwik Trip car wash.
Erick and Julia met while he was home on leave from being stationed in Texas for the military, and he said they've always been open about the engagement and proposal with a goal to make it happen within a certain time frame.
Not being the type to do a proposal in front of a bunch of people and seeking a more private moment, Erick said that the couple's second date location became part of the plan.
He said Julia took him to Store 580's car wash on their second date, and it became a special spot for the couple.
On the night of July 21st, as the Bucks were still celebrating, the couple drove to the Racine Kwik Trip late that night in hopes to be engaged that same day.
"We entered the car wash not engaged, and we left engaged," Julia said.
As Kwik Trip now seems to be a pinpoint of their relationship, we were curious if Erick and Julia would be including us on their wedding day… to which they agreed Glazers at the reception would make the most sense.
Congratulations to Erick and Julia!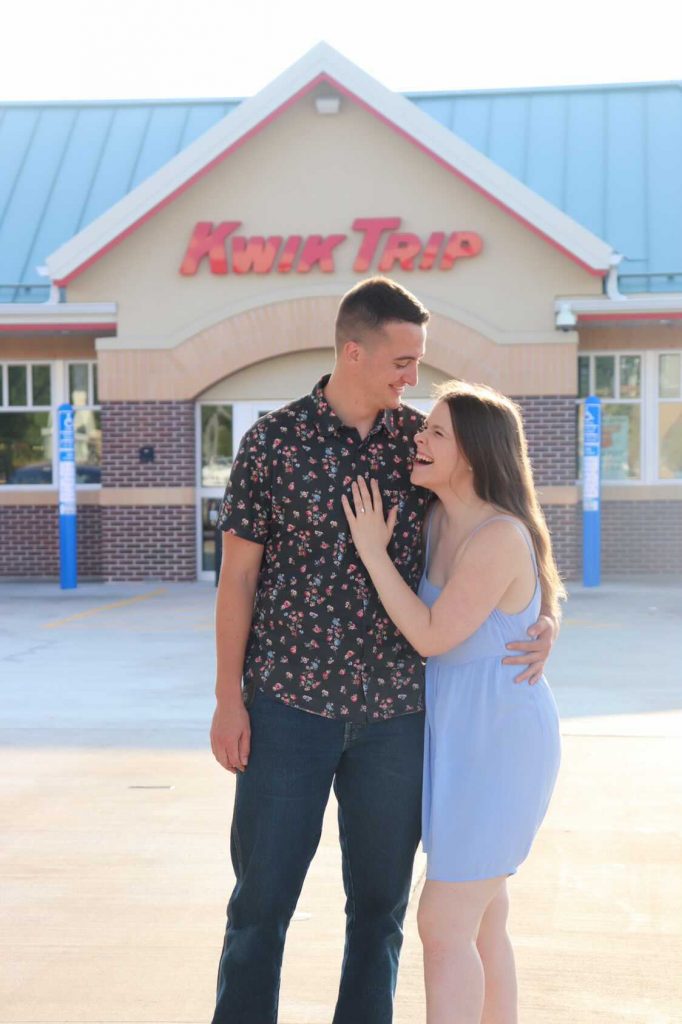 Written by McKenna Dirks, Marketing Intern