This summer, our stores have added a number of new Take home Meals that you hopefully have seen! We introduced Take Home Meals to our stores in October 2020, with 10 meals. These initial meals included comfort foods, like meatloaf, chicken fettuccine, and the turkey dinner. Kevin Buttner, the Food Research and Development Manager at Kwik Trip, said this summer, we plan to bring a new Take Home Meal to our stores every two weeks to keep our menu options remaining fresh and exciting.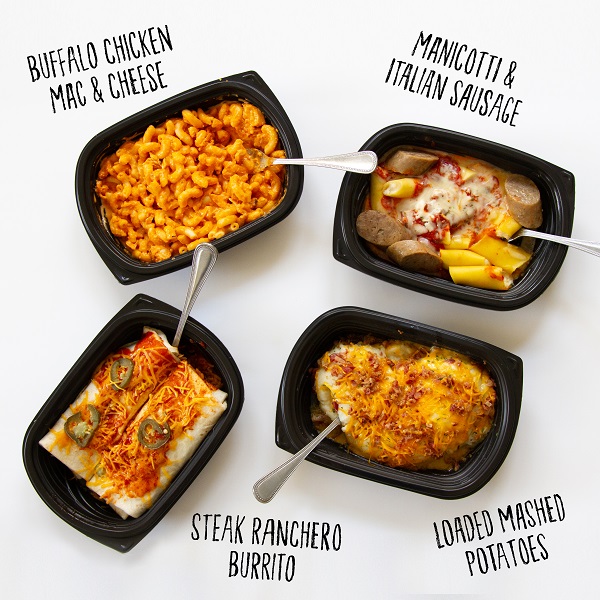 Some of the Take Home Meals this summer has brought us include:
●Steak Ranchero Burrito
●Buffalo Chicken Mac & Cheese
●Mini Manicotti with Italian Sausage
●Loaded Mashed Potatoes
So far, the response to these meals has been excellent. Guests on social media have been complimentary, too!
"I had a sample of loaded potatoes yesterday. So good I had to buy one for supper."
"I had the Buffalo Mac N Cheese last week, it was delicious!"
"The Steak Ranchero burrito is awesome!"
"Loaded mashed potatoes. Yum!"
"I literally just finished a Steak Ranchero Burrito and it was outstanding!"
This positive feedback makes us hopeful and ecstatic for the new Take Home Meals in weeks to come! "The future of the Take Home Meal program is ever changing and exciting," Buttner said. "We strive to provide our guests with high quality, great tasting meals at a value, so we will continue to evaluate ingredients and recipes to ensure we are doing just that."
Written by McKenna Dirks, Marketing