MADISON, Wis. – With two successful collaborations to date, Kwik Trip has once again partnered with Karben4 for the release of the newest limited-edition beer, the peanut butter chocolate stout aptly named Urge Tracker. This offering is inspired by the Nature's Touch® Urge Tracks, which is a vanilla ice cream packed with chocolate fudge and peanut butter cups, and will be stocked in Kwik Trip and Stop-N-Go stations across Wisconsin starting on Monday, February 8, 2021.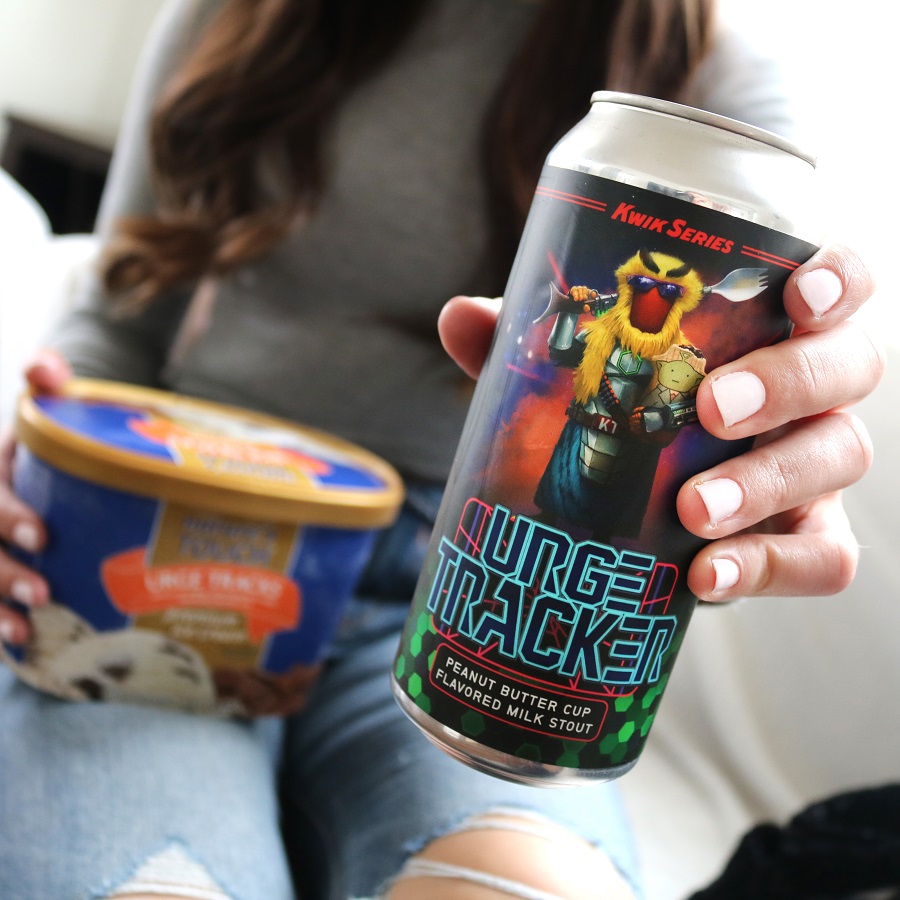 The release of Urge Tracker follows the 2019 release of Glazer Bean, a doughnut and coffee-inspired beer, and Hot Spot Hazy IPA, which hit the shelves in May of 2020.
"We are incredibly grateful to be collaborating with our friends at Kwik Trip again!" said Zak Koga, owner of Karben4. "First, it was a lot of fun!  Our unofficial test is that we have to laugh at ourselves when developing a Kwik Series beer.  Second, chocolate + peanut butter = life.  And third, once again during this pandemic, Kwik Trip has been a wonderful partner to Karben4 and provided us this opportunity to help keep our employees busy and to keep our doors open."
A unique element of the Urge Tracker beer release is a production technique called nitrogenation, which incorporates nitrogen gas into the beer, creating the creamy finish that the beer was designed to have.
According to Koga, a "hard" pour will be what fully unlocks the taste of Urge Tracker.
"I want to encourage aggressively pouring this beer into a glass for the best experience," said Koga. "There is no widget in the can to capture the N2 gas and release it with the can opening to automatically produce the creaminess. It is simply mixed in the liquid and stuck in the head space of the can. Nitrogen gas plays well with others, but is a lone wolf in that it does not readily dissolve in liquids (unlike CO2). A rousing pour helps to reintroduce the nitrogen to the beer, creating the opportunity for the super creamy foam.
It does not quite have as much nitrogen as beers such as Guinness or Left Hand Brewing's Milk Stout, but a milder version of those comparable offerings.
"It is not intended to be a fully nitro-beer but the nitro tilt offers extra creaminess that washes down the beautiful peanut butter cup aroma and flavor," said Koga. "Let that nitrogen mix and develop before diving in. I can think of at least one ice cream you could enjoy while waiting!"
The Urge Tracker beer is set to be delivered to all Kwik Trip and Stop-N-Go stores located in Wisconsin. Check out the delivery schedule here and visit the Karben4 website for more information.