MADISON, Wis. — After a successful launch in the early days of the pandemic in 2020, Kwik Trip has once again teamed up with Karben4 Brewing to bring back the Hot Spot Hazy IPA, just in time for the warm summer days ahead. The beer will be delivered in 4-packs to Kwik Trip stores starting Monday, May 17th.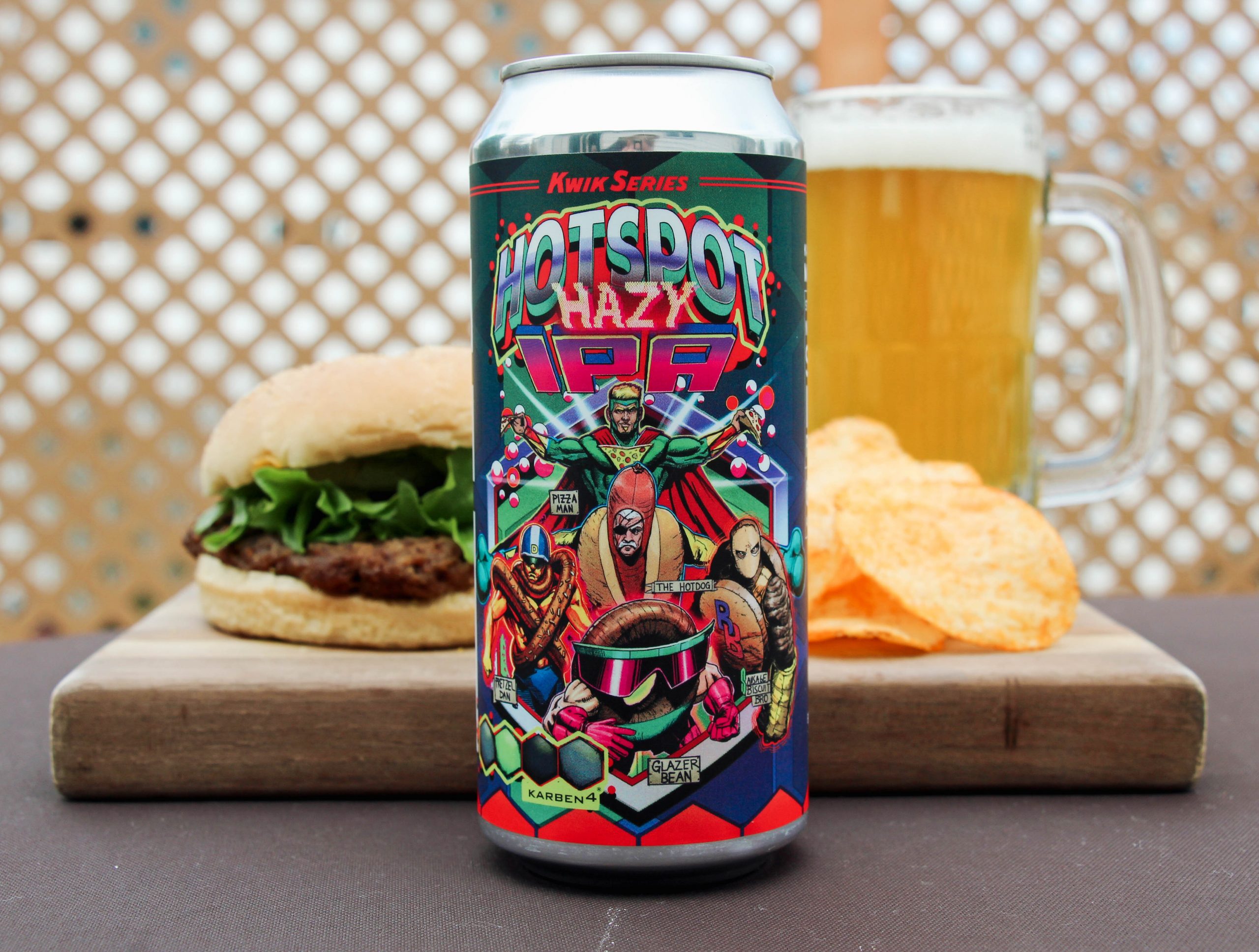 The re-release of Hot Spot Hazy IPA continues the partnership between Kwik Trip and Karben4, which also includes this past winter's Urge Tracker peanut butter stout and the 2019 release of Glazer Bean, a doughnut and coffee-inspired beer.
Zak Koga, owner of Karben4, considers the Hot Spot Hazy to be among the best IPA beers that his brewery has every produced.
"We had great feedback on Hot Spot during its first release," said Koga. "Many of our fans, our team, and our families claim it as their favorite K4 beer and have been asking us regularly when or if we will bring it back. I am thrilled to be able to make all of those people happy today with its re-release into the world."
The beer has a hazy yellow appearance, hence the name, and has a definite tropical aroma with notes of pineapple in the sweet, malt body and a slightly dry, bitter finish as you may expect from an IPA. With a second year to perfect the recipe, Koga said that Karben4 was able to try some new hopping techniques to make it even better.
"When you first drink this beer you can imagine a wave of pineapple juice landing on a beach of malty sweetness. If hops and fruit juice had a love-child, this is it!" said Koga. "We hope you enjoy the result as much as we do!"
And with a name like Hot Spot Hazy, Koga said that the beer would go perfect with one of Kwik Trip's signature offerings.
"I would pick fried chicken with any hot sauce as my pairing of choice with Hot Spot Hazy," Koga said.. "The contrast in fresh tropical aroma, sweet malt body, and crunchy fried chicken (with some spice) I find to be a perfect food experience!"
Look for this offering in stores at Kwik Trip this week (check the delivery schedule here), and check out more about Karben4 Brewing here.