Starting Friday, May 6th, the perfect summer combination of 80/20 ground beef is on sale for $2.99/pound, and both hamburger and hot dog buns are on sale for just 99¢! This blend of ground beef is perfect for making hamburgers, helping to keep the burgers juicy, no matter which way you cook them.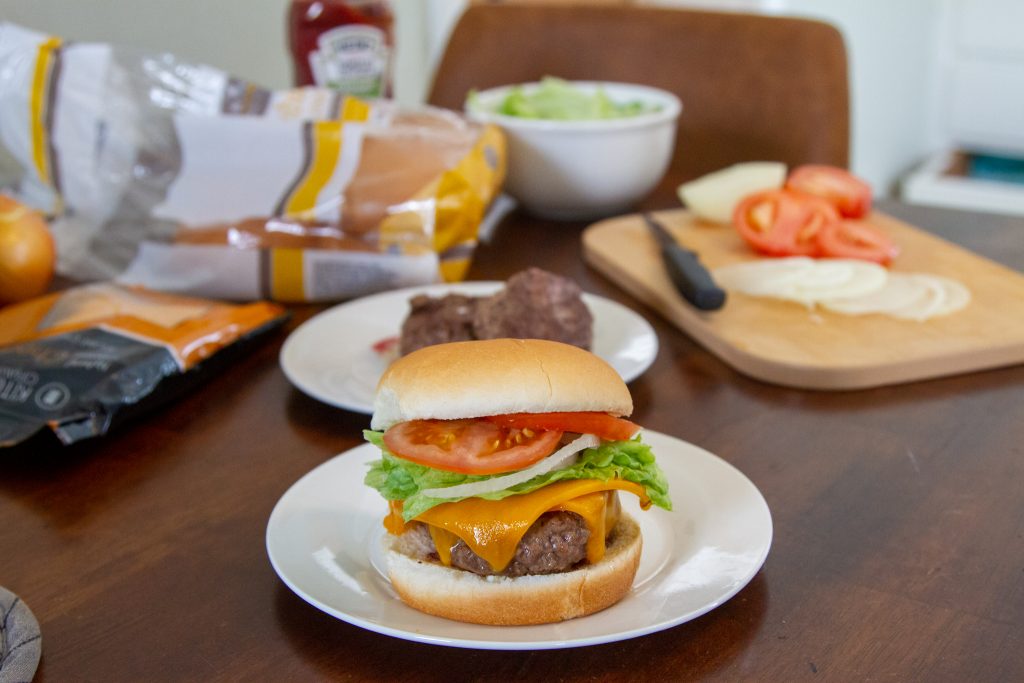 Want to take your burgers up a notch? Here are some things you can mix in with the beef to make for a perfect burger bite:
Crushed saltines and/or Panko bread crumbs – these help bind the meat together, and give an extra hit of salt
Worcestershire sauce – it's got that can't-quite-put-your-finger-on-it flavor that makes the beef sing
Red pepper, cumin, and chili powder – give the burger a Southwestern spice
Sliced jalapenos and cheddar cheese – Feeling even spicier? Try a habanero
Crumbled blue cheese and bacon – perfect if you're pan frying, as those crispy bits of bacon and cheese can't be beat
Diced mushroom and Swiss cheese – the only thing better than mushrooms on top of a burger are mushrooms inside
Minced garlic and diced onion – your breath might not be the best, but the bite will be worth it
In addition to ground beef and buns, Fresh Blends are on sale too, where you can get a 12 oz. smoothie for just $1.19!