Have you ever wondered how fresh our milk is? Where it comes from and how long it takes to get from the farm to our stores?
"Cow to store in 24."
That's the motto that our coworkers in the dairy go by to provide the freshest milk for our guests in our over 800 stores.
Our dairy facilities receive delivery from an average of 15 milk trucks per day from local Wisconsin sources. Under some circumstances, the milk delivered on a given day will be used to finish gallons of milk that same day.
Kyle Schild, a senior production manager at the Kwik Trip dairy plant, said the longest hold placed on delivered milk is still just 48 hours.
First in, first out is the method used to ensure proper rotation among milk produced. The oldest milk— no older than that 48 hour time period— is used and produced first ahead of newer milk. The process looks a little something like this:
The milk is received off the trucks at the dairy plant

heads to the pasteurizer tanks

then to the filler

then the fun part of jug dating, labeling, and capping

sent to the automatic caser

then off to the in-store cooler with that first in, first out method.
After years of perfecting the process, Kwik Trip's milk is found to have a solid 21-day shelf life after opening.
Fun fact: You know those pint-sized bottles of milk we provide in our stores including your favorite brown cap chocolate milk? We produce an average of 48,000 of those per day.
Holy cow.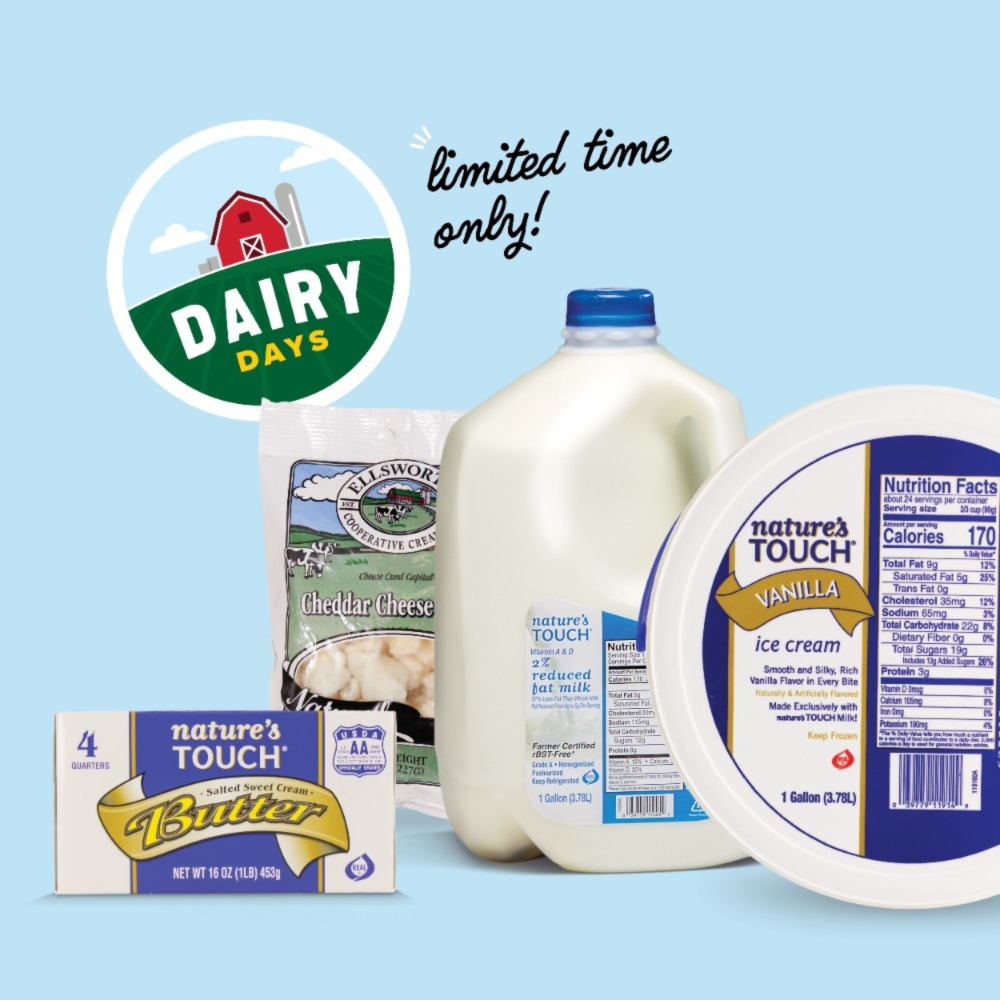 June Dairy Days Offers
Valid June 10th, 2022 – July 21st, 2022
(All items Limit 5)
$1.99 – 8 oz. package of Ellsworth Cheese Curds
$2.49 – 1 lb. package of Nature's Touch Butter
$2.99 – Gallons of 2%, 1% or Skim Milk
$4.99 – Gallons of Nature's Touch Vanilla Ice Cream