We are now offering gas rewards with Festival Foods! This new free program allows you to earn 1 cent off fuel purchases with every $10 spent at Festival Foods with just the swipe of a card.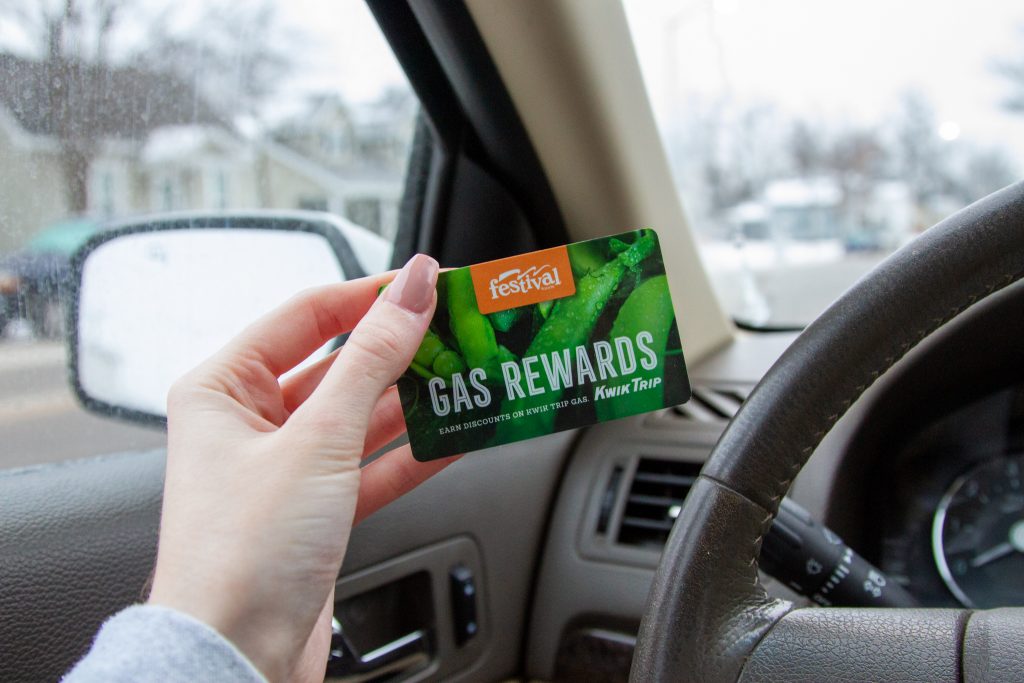 Don't have a card yet? Don't worry! You can pick up a Festival Foods Gas Rewards card at Festival locations in Greenfield, Hales Corners, Kenosha, Mount Pleasant, Somers, West Allis, and all Eau Claire locations.
Rewards balance will be displayed at the bottom of your receipt. Your rewards balance can also be checked online by visiting rewards.festfoods.com. Here, you can see which stores you've earned points at, how many points you have, and when they expire.
How do I use my Festival Foods Gas Rewards card at Kwik Trip? Just swipe your Festival Gas Rewards card before your Kwik Rewards card then finalize your transaction. It's as easy as that!
*Cents off rewards expire 30 days from the day earned and may not exceed 30 gallons redeemed. Limit one use.